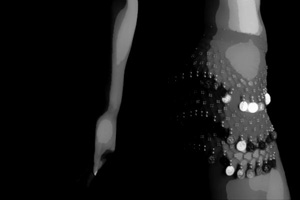 Recently the site's Your Fantasies Group has been a virtual laboratory of lust, with readers writing in with some of their most erotic hopes and dreams. A lot of it's so good that it seems a shame not to share it with the wider world. Here's a hot fantasy by reader Mallory.
Join us in the Your Fantasies Group for a whole lot more.
We were getting serious. After all, he had asked me to attend his friends' wedding with him. That's a sign that a relationship is moving another step, right? Anyway, it was a heartfelt ceremony, and the wedding was beautifully arranged. When the dancing started, a woman he had introduced me to earlier came over and asked to "borrow" him for the dance floor…that it had been "years" since he had danced with her and he "must" give her a few minutes. I'm not a dancer, so I never suggested it. But what I witnessed on that dance floor changed all that. I also discovered that there was a different man hidden behind the bow tie and cufflinks.
I did not know that man on the dance floor. He and the woman had the entire party transfixed with their salsa dancing. Their hips swayed in perfect unison, and they stepped light and quick one minute, slow and sensuous the next. A dramatic thrust of an arm here, and a proud flick of hair there. I watched the sauciness of the woman, coming on to my guy. Who was this stranger, this stud flirting right back with her? They continued with rolling bodies and shimmying shoulders, gyrating close to each other. They were practically fucking on the floor while everyone looked on. Continue reading Friday Fantasy: The Belly Dance Experiment →