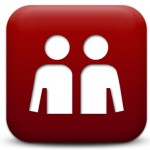 Public Group
Active 3 years, 4 months ago
This is the place to let your sexual creativity run wild.
Start an erotic story by clicking on 'New Topic' under the 'Forum' option below and invite others to contribute. Perhaps each participant writes a character, perhaps you swap, or perhaps you dream up new techniques to make your chain stories irresistibly erotic.
The Professor-in-Law
Author

Posts

Author

Posts
You must be logged in to reply to this topic.