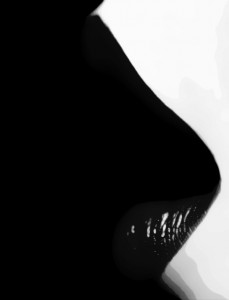 Dear Dreamy One,
I hope you're as sexy as ever, wherever you are. I have no idea when you'll be back in town, but I do hope it's soon. Somehow it's more difficult to imagine you being sexy in unknown places, although I have no doubt you are.
So I have no clue whether you'll be around for New Years, but even if you're not, I'd like to be invited to the party. What I mean is this: there's only one night of the year when you can kiss whoever's next to you. So dance to a place you like at 11:59 and propose to make a stranger's New Year.
Stranger. I hope you didn't skim over that word, but let's define it just in case. A stranger is not your husband (I'm quoting directly from Webster's here). A stranger (for our purposes) might be someone you're acquainted with, but must be someone you've never kissed before (quoting again from Webster's).
So how the hell are you going to pull off a New Year's kiss? I have no idea. Not my department, really. I just write the e-mails. Kisses are entirely up to you.
So I'll leave you to plot the last minute of 2011, and I wish you an erotic 2012 starting from the very first instant.
X
Need to catch up? Read the Sex Experiment from the beginning: Table of Contents
Then subscribe to our newsletter for a free copy of Mr. X's hot, hot novel, The Known Experiment, and choose to get updates on blog posts, books, and special offers.