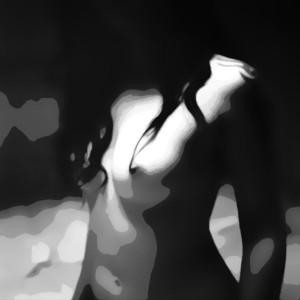 "She does get excited, doesn't she," I said. From my office, where I had been sitting at my desk, pretending to do something very important at my computer, I had been waiting for sounds from the bedroom, where my wife was being massaged by a masseur who was admittedly strikingly handsome. I had a sense that she would moan at some point, an invitation to something new and sexual, and I knew that the moaning would be my signal that I was to join her in the adventure.
I asked myself if I was jealous. Only if you want to define jealous as a hard-on that felt deliriously, astonishingly good, as few hard-ons had felt since the age of seventeen. I asked myself if I was nervous, and yes, I was, extremely. Not about my wife's potential excitement – in the throes of pleasure she could shout "this is the greatest cock I've ever sucked!", I was pretty sure, and it would only excite me more – but about her potential unexcitement. What if the situation didn't turn her on in the slightest? This is why I had conspired to set it up this way – her moan would be the trigger, the sign that this fear of mine, at least, could be removed. I was also nervous about the masseur. What if he was a jerk? What if he stank? What if he annoyed me, or her? And then could the three of us, if it came to that, find the angles and the actions to make our bedroom experience sexy rather than comical. I was nervous about that. I had never been in a threesome with another man. If it was pleasant for all of us, then I didn't care how it played out, or who got excited to what extent and in what way, but what made me nervous was the possibility of some unpleasantness. This is what I like about sexual discovery, though. It forces us to live. It prods us away from old comforts and out into the unknown world, and there's always some unpleasantness out there. This time I got lucky, though.
We'd been preparing for some transgressive fuck. Beyond my wife's experiments with Mr. X, there had been our ongoing flirtation with the neighbors, and our developing conversations about fucking other people. We've never had any hard, fast rules. We've never "defined limits" or "established rules". What's possible, for us, is situational. In other words, if one night we walk into an orgy filled with beautiful people happily fucking, we will not need a whispered conference in the bathroom to come to an "agreement". We will be racing each other to get our clothes off. I will win.
I stood at the doorway of our bedroom watching my wife eagerly letting her pussy be stroked by another man's hand. The man was polite, still reserved. This was actually going to work, I thought with growing excitement. My heart had been beating wildly on the short walk from my office to the bedroom, but now it steadied, slowed, and enjoyed pumping blood back into my cock. Lucky blood, lucky cock. I walked over to the bed and put my hands on my wife's breasts. The masseur had taken his hand from her pussy and was watching me intently. Our eyes met. I didn't have to say anything. I don't know if I even smiled, but somehow – magically, chemically – the message had been passed, and we knew that we were both going to fuck my wife. I was hard in an instant. I wanted to see him fuck her. I wanted to see her eyes shine as they discovered new pleasures. I wanted us to redefine ourselves in that room, and I wanted to fuck like maniacs.
I licked her pussy, her hips grinding up into my face, her body in an emergency brought on by the combination of my tongue, and the masseur's tongue on her nipples. I looked up across her body to watch this phenomenon, and I saw her face turn to him, I saw her eyes ensnared by the sharp protrusion in his loose pants. Entranced, I must have stopped licking, and she looked down at me. I smiled. She wanted us, that was clear, and the masseur seemed to have picked up on the rhythm of the music. He knew how to play his part just loudly enough so that our new harmony was maintained, and she was looking down at me like a little girl confronted by an array of ice cream. She wanted permission for pleasure, but of course she didn't have to ask for it. Genuine pleasure, genuine joy, should never be constrained, and so I smiled and said, "Anything", meaning that she could wrap her lips around that cock, that she could suck it deep, and get as close to joy as was possible. She heard me wrong, however. She heard "Everything", as she wrote in her response to Mr. X, and I smiled when I read it, because "Everything" is exactly what I meant. Let's fuck everything, let's love everything, let's do everything, let's kiss everything, let's grab everything, let's try everything, let's be everything.
Yes, we've talked a lot about the experience in the weeks since. To be honest, mostly we just make massage jokes. I might have guessed that we would have a "serious conversation" about "things", but we haven't felt the need. It was just so great. And that's mostly what what we're saying when we're not making massage jokes: that was great. And sometimes I even get close to that state of existence I've sought for years, the one where everything is permitted. I'll lose the feeling again, I know, but it's possible.
Need to catch up? Read the Sex Experiment from the beginning: Table of Contents
Then subscribe to our newsletter for a free copy of Mr. X's hot, hot novel, The Known Experiment, and choose to get updates on blog posts, books, and special offers.