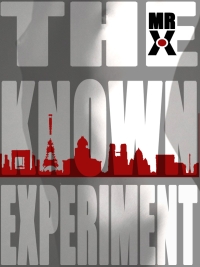 I love sex, and I love to write, but until I decided to put up this blog, I had never specifically written about sex. Turns out I enjoy it. Yes, it turns out that I've immensely enjoyed the new sexual adventures my wife and I have had because of this blog (surprise, surprise), but writing about those adventures and publishing them for you to read has been almost as exciting. We've been daring – she much more than I – but our adventures must be fit into the patterns of our lives. And while it's true that I often find myself feeling like a fictional character when I "play" Mr. X, I've found myself wanting to create more characters and to arrange them in even more unbridled erotic configurations. So I started playing around with fiction…and now I've got a book. Here's a summary:
"Beautiful Katharine Bright has always played by the rules. When she arrives in Paris to work at an auction house, however, she begins to break a few, amusing herself with innocent sexual dares. Then her elegant boss disappears, and she is drawn into a shocking Parisian underworld of unimaginable erotic possibilities. Is the priceless Kama Sutra she discovers a clue to the mystery? And is she investigating a shadowy group of sexy individuals, or are they investigating her? To answer these questions, Katharine will need to be more than just a detective. She will have to confront her deepest sexual desires. The result is an adventure that will redefine the rules forever…."
Sound like your kind of woman? Sounds like mine.
Interested in reading more?
Download The Known Experiment directly to your Kindle now.
Buy a paperback copy of The Known Experiment at Amazon.
As always, thanks for reading,and if you're half as excited as about the book as I am, I'd be grateful if you would also Tweet about The Known Experiment.
Thanks!
Need to catch up? Read the Sex Experiment from the beginning: Table of Contents
Then subscribe to our newsletter for a free copy of Mr. X's hot, hot novel, The Known Experiment, and choose to get updates on blog posts, books, and special offers.